3 March, 2010
Broccoli Supreme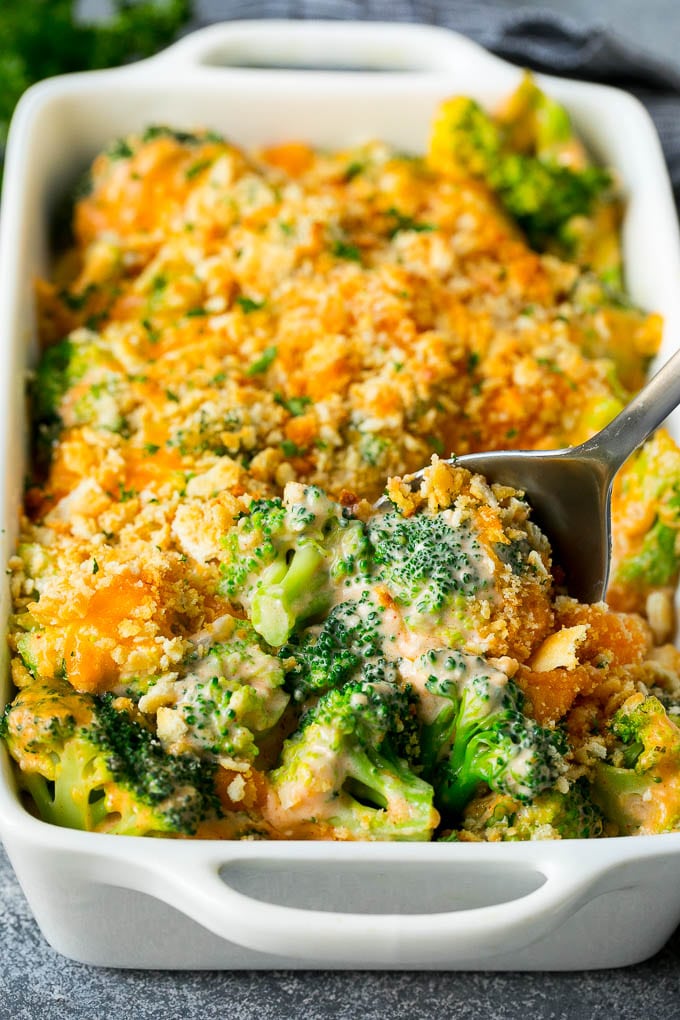 Posted in :
recipes
,
sides
,
vegetarian
on
by :
Dave
This is my sister Lyn's recipe, and I traditionally ask her for it every year at Thanksgiving, because everyone loves it. I think I must've done it for at least 15 years — probably more. You'd think I'd remember it by now. I recently came across a booklet of family recipes where it was included, and thought I'd share it here. (I think I may keep asking Lyn for the recipe, though!)
1 slightly beaten egg
1 10 oz. package of frozen chopped broccoli, partially thawed
1 8½ oz can creamed style corn
1 cup herb-seasoned stuffing mix
1 tablespoon grated onion
¼ teaspoon salt
dash of pepper
3 tablespoons butter
In a greased 2-quart casserole dish, combine egg, broccoli, cream corn, onion, salt and pepper. In a small sauce pan (or in a bowl in the microwave), melt the butter; add the stuffing mix, and toss to coat. Stir three-quarters of the stuffing mixture in with the vegetables, and then top with the remaining quarter cup. Bake uncovered, 35-40 minutes in a 350° oven.